Accommodate Any Room

Best Quality Furniture & Accessories
Next Generation Interiors of Baker's has several furniture products for your home or office to accommodate any room.
Bassett Design Center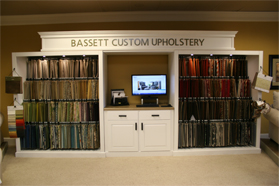 Next Generation Interiors of Baker's offers a large selection of Bassett furniture. This industry leader offers the best combination of style, custom options, and value. You can rest assured their products will last for many years. The Bassett Design Center offers dining room, bedroom, home office, leather and fabric upholstery, occasional pieces, and motion furniture. This showroom has ready-to-deliver items that you can take home within a few days, as well as custom design software to show you what your dream furniture will look like if we have it custom made. Our team will work with you directly to discover exactly what you are looking for. Call or stop in for an estimate on custom designs.
Spring Air Sleep Center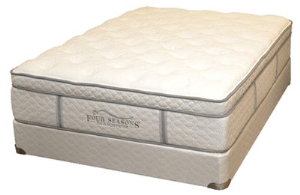 Mattresses and bedding are now becoming more readily available—you used to have to go to specialty stores that only sold mattresses and bedroom furniture. Next Generation has always had a selection of high-quality mattresses and we believe we have something for anyone's personal preference. Just a few our of our best Spring Air Sleep Center Mattresses include Nature's Rest, the Back Supporter Line, Four Seasons, and Perfect Rest. Also, you won't have to run around town to find the bedding and other furniture pieces for your bedroom—we make it convenient for you by providing it all in our store. We can offer you a free estimate on your bedding needs when you call us at (704) 879-2652.
Custom Upholstery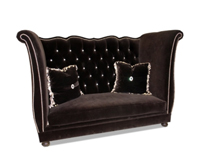 It is our goal at Next Generation of Baker's to offer you the best quality furniture and accessories. If you have a piece of furniture in your home that you would like upholstered; our furniture team can help. Parker Southern and Temple provide full upholstery and chair line services. No two pieces of furniture or client desires are alike, therefore, every upholstery order is custom, built in Carolina, and American made, with beautifully designed fabric and high quality to ensure you are happy with our products.
Motion Furniture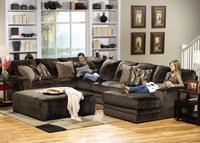 After a long day of work or a business trip away from home, being able to sit back and relax in the comfort of our homes is wonderful—we feel the safest and most relaxed there. Entertainment technology has advances, and many people are now building home entertainment centers in their living rooms to turn them into relaxation centers. A living room can be a total relaxation zone with Gaston County Furniture from Next Generation Interiors of Baker's. If you're ready to create a room where you can put your feet up in comfort, we offer theater seating, motion furniture, sleeper sofas, power reclining, and lift chairs, provided by Jackson and Catnapper.
Accent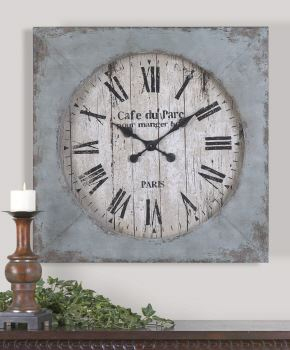 Next Generation Interiors of Baker's also offers accent furniture from Uttermost and Style Craft. These include chests, cabinets, tables, chairs, ottomans, and etageres. There is also wall décor, clocks, lamps, and lighting fixtures available. You can also find consoles and desks. Finally, find the perfect rug from Surya, such as square, oval, runner, or specialty shapes made with bright colors and plush fabric.